Introducing the..
We Are Change
Ashwagandha Chill Pill
TAKE THE CHILL PILL!
$29.99 — or subscribe and save 10%
Introducing the We Are Change Ashwagandha Chill Pill:
Your Calming Companion During Stressful Times!
Unwind and restore balance with our Ashwagandha Chill Pill. Designed to be your ultimate relaxation buddy, this natural supplement is crafted with the highest quality Ashwagandha extract, known for its soothing properties.
Each pill is meticulously formulated for ease of absorption with black pepper extract to help you find calm in the midst of chaos. Whether you're tackling a hectic day or simply seeking tranquility, our Chill Pill is here to support your well-being!
Harnessing the power of Ashwagandha, this herbal remedy promotes relaxation, reduces stress, and encourages a sense of inner peace. Let go of tension and embrace a serene state of mind with our Chill Pill.
Take a moment for yourself, pop a Chill Pill, and let the worries melt away! Experience the blissful benefits of Ashwagandha. Your journey to tranquility starts here.
Ingredients
Ashwagandha 1300mg, Black Pepper Extract 10mg (Piper Nigrum. Standardized to 95% Piperine), Vegetable Cellulose (capsule), Rice Flour.
The statements made on this website regarding our supplements have not been evaluated by the Food and Drug Administration. These products are not intended to diagnose, treat, cure, or prevent any disease. The information provided on this site is for informational purposes only and is not intended as a substitute for professional medical advice or treatment.
1. Eases anxiety and stress
If you're in a stressful or dangerous situation, your body responds by releasing cortisol. This hormone puts you into "fight or flight" mode to help you respond to a crisis.
2. Soothes arthritis
The secret to ashwagandha's pain-relieving properties is that it's a cyclooxygenase (COX) inhibitor. These are medications that manage and treat chronic pain.
3. Boosts cognitive function
A small 2017 study found people who took 300 mg of ashwagandha twice daily saw significant improvements in memory, executive function, focus, and speed at which they could process information when compared to a placebo group.
4. May increase muscles mass
If you're having trouble gaining muscle, ashwagandha might help. Studies suggest high cortisol levels negatively impact muscle mass. Ashwagandha's ability to reduce cortisol levels and increase testosterone — which contributes to muscle growth — could be the ticket to greater muscle gains.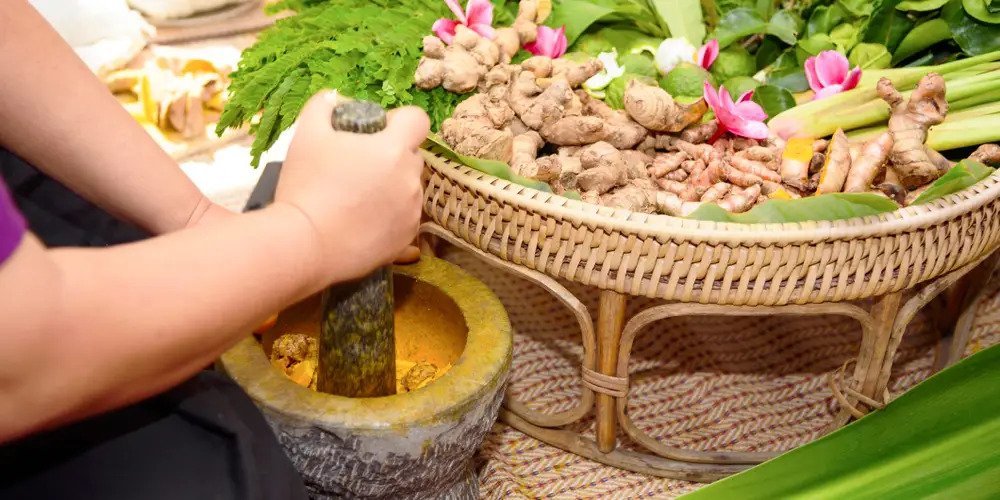 5. Increases fertility in men
Studies suggest high doses of ashwagandha can treat male infertility linked to low sperm concentration levels.